WHO WE ARE
Mighty Lynx Solutions Incorporated is a total solutions company that aims to provide the most advanced, user-friendly, yet affordable solutions technology. It is our priority to deliver the most dependable, reliable, and innovative solutions for our clients' needs. With the proper consultations, Mighty Lynx Solutions Inc. is able to cater to each and every single on of our clients' specific needs nationwide.
What started as a humble enterprise, Mighty Lynx has developed into a growing solutions technology corporation. We have continued to expand our services throughout the years without compromising the quality of our solutions and customer services. In fact, Mighty Lynx only sources its products from the best and most reputable companies worldwide. Other than that, our staff and employees are highly competent, skilled, and to serve our dearest clients.
Here at Mighty Lynx, we take care of you. Throughout our many years of service, we have catered to the needs of multiple clients from diverse industries such as local, industrial, commercial, government, educational, health care, hospitality, manufacturing, and many more. 
From consultations to installations to maintenance and customer aftercare, Mighty Lynx Solutions Inc. is your partner from the beginning and through every step of the way.
OUR MISSION
Mighty Lynx Solutions Inc. aims to grow into one of the most trusted and reputable solutions technology corporations within the Philippines with the help of our experience, expertise, innovative yet affordable solutions, and excellent staff.
OUR VISION
To become a corporation that is known for its innovative yet user-friendly and affordable solutions for systems integrations and its excellent customer service.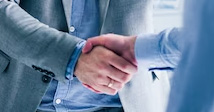 INTEGRITY
We value our commitment. Our staff is highly trained with attributes needed to contribute to better serving our clients' needs.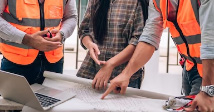 TEAMWORK
The whole is greater than the sum of the parts. We work together towards a common vision.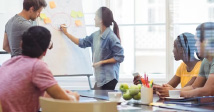 Teaching & Learning
We train our people to become better than ourselves. Our work relies on constant teaching and learning. We define areas for development and take deliberate action to fill our skill gaps.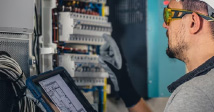 Realiable
We value your investment. We will guarantee the efficiency starting from product initiation to sales services.
WE ARE YOUR PARTNER IN BUILDING A SMARTER FUTURE.
We are proud to say that Mighty Lynx Solutions Inc. has been certified by The Philippine Contractors Association Board (PCAB). This means clients can be sure of our excellence and competence in our services. With this certification, rest assured that MLSI complies with Contractors License Law (R.A. 4566), which means that we are more than qualified to work on projects within the country.
MLSI has also been a Platinum Member of PHILGEPS (Philippine Government Electronic Procurement System) since 2016. This means we are accredited by the government as one of their trusted suppliers for solutions and technological systems. We have also been a member of CRIF D&B Philippines since 2018 which is one of the leading business intelligence system providers within the country. Other than these, MLSI is also a creidted System Integrator of MPI (Meinhardt Philippines Incorporated).